When we head towards the beach, a beach bag is the first thing that comes to our mind, even before shoes. Ladies fashion handbags that we carry to the beach, should have specific criteria that it should pass. It should be sand proof, spacious to fit in all your stuff, waterproof and it should look great with the outfit that you are wearing.
Straw beach bags
These ladies beach bag that stay firm and erect even if there is nothing inside them are the King of bags. You don't need to worry about the bag falling in the sand and getting dirty and smelly. These bags are the best ones to carry on the beaches. These can carry your snacks or a packed drink or sunscreens and help you stay worry-free and enjoy your sunny day at the beach.
Types of Beach bags to carry with outfits
A Jute bag is designed for the convenience of the customer. They are durable, spacious and light to carry. These are great to carry with the outfit and the print on the bag makes it look even better. It is open from the top so fitting in stuff is easier and makes it a lot more spacious.
Tote bags
Canvas tote bags itself have varieties and that too so many that you will not need any different category to choose. This has many varieties in itself. They have different price ranges and are available in different colours and prints. We've mentioned a few of them below, pick your style and match with your outfit and requirements and you're done.
1.Leather tote
Fashionable beautiful big red pu leather handbag on the arm of the girl in a fashionable black dress, posing near the wall on a warm summer night.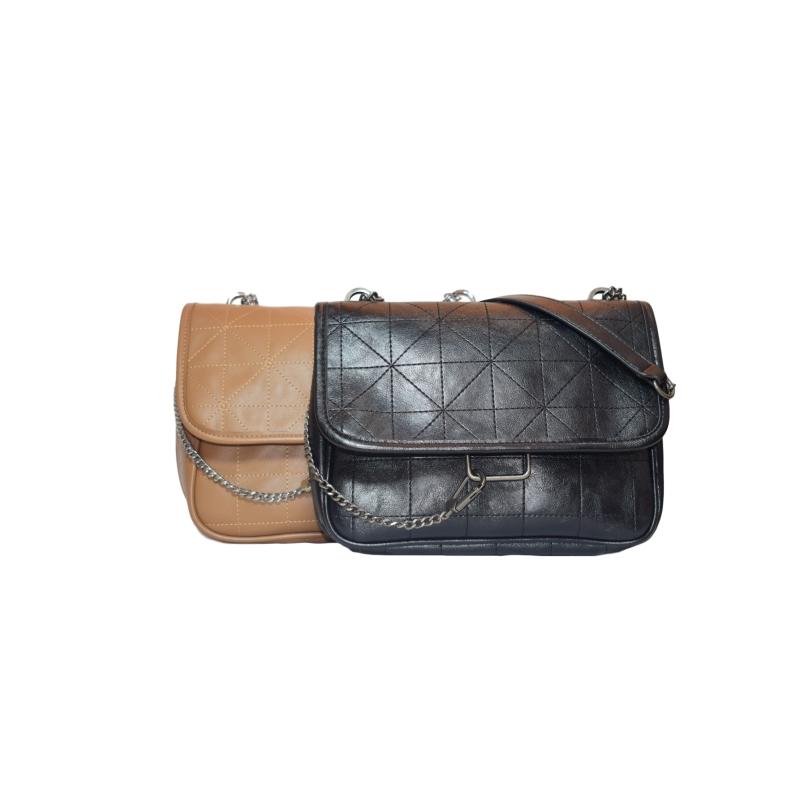 Leather tote bag
These totes are considered to be luxury totes crafted in different types of leathers according to the usage. Unlike other bags, these totes do not have many accessories added to them. They just give a classy and a finished look.
It just completes your look with a classic yet simple touch. A full sleeve top and a casual pair of jeans or a straight formal dress on a vacation look like a crop top and shorts, this will give your attire whatever it needs to look the best. It is bigger in size and can fit a lot of your stuff. Vacations need you to carry some extra stuff with you, this choice is the best choice for you.
2.Beach Tote
As the name itself suggests, it is made for beaches. these bags are usually made of canvas, polyester or plastic straws that make them heat, sun, and sand resistants. They come in big sizes so if you want to carry enough things with you including your clothes, your skin care regimen with you on the beach, grab the bag girl!
3.Jute tote
Jute is a long vegetable fibre from which these bags are made. These bags are high on trend these days, not only for the purpose of vacation. You can use it on a daily basis too.
These bags come in different front designs and compartment closure styles. They usually have single compartments and a single zip to close them. To add a style statement few bags come with the magnetic buttons. If you want to be light on a beach day, carry it and forget everything else.
4.Canvas tote
These bags are the most colourful bags that come in different designs and prints. These are the most commonly used totes or for that matter the most common ones taken on the vacation. Majorly because of the colours they are available in and the easiness they provide to the outfit.
5.Cotton tote
The most useful and durable tote of all times. Since cotton is light in weight and is washable and reusable you can always prefer it over every other bag. More than just travel, it can be used for many other purposes.
6.Denim totes
These totes are made from types of denim as the name suggests itself. The trend these days highlights these bags and gives your attire a rough look that makes it look more casual and cool. These denim totes are often found in blue colour.
7.Small totes
These tote bags come in a much smaller size than the normal ones. Since they are small in size they are provided with small handle straps and a longer one to make it easier for you to port and make your hands free. These are used to carry smaller items that are necessary, like your mobile phone or sunscreen lotion and you want to be hands-free of everything. They don't come in many compartments but since they are small in size they are filled with cute graphics and colourful handles to make them attractive.
How to pick a beach bag for your vacation
To carry a beach bag with you to the beach you should know how to pick one. There are a few things you need to keep in mind when looking for beach bags.
Substance
The material of the beach bag is to be checked and seen properly. Most commonly used beach bags are cotton-made as its easy to wash and reuse. See if you want that or you would prefer a machine wash material and even if you want a material that if beyond washing, that too is available in the market.
Compartments and capacity
People who are more organised than is normal have a habit of specifying compartments for almost everything. If you are one of those, go for compartment checking too and see if the ladies fashion handbags is spacious enough to fit in all your stuff according to your requirements.
Accessories
There are so many ways a bag is decorated these days. See if you want any of those. Accessories like pom poms, or some useful item such as key holder or chain straps. Check if require any of those or are you attracted to any of those for your beach bag.
Closure
Bags contain your personal items that you are not supposed to lose. Bag closures come in different ways. Some prefer magnetic buttons or those that are just open. Prefer to buy a beach bag that has a zip closure to ensure that you don't drop anything important while having a good time.