After knowing handbag to maintain knowledge, also want to know how to collect.How to want to collect out-of-season pu leather bag?
1, in the season or long-term use, must pack after finishing, can be collected.After cleaning the handbag, keep dry and store in a cool, ventilated place.Before storage, apply a layer of leather protectant. In order not to deform the bag, insert plain color cloth into the inner layer to maintain the shape of the bag.
2. Clean the leather surface before storage, and put clean paper balls or cotton shirts in the bag to keep the shape of the bag;Put leather handbag into soft cotton bag again next, the leather material bag that collects in ark should avoid undeserved extrude and be out of shape. When the leather bag is not in use, it is best to store it in the cotton cloth. Do not put it in a plastic bag. Because the air inside the plastic bag does not circulate, the leather will be too dry and damaged. It is best to put some soft toilet paper inside the bag to keep the shape of the bag. If there is no suitable bag, the old pillowcase is also very suitable.
3. The paper filler shall not be used for a long time to prevent insect pests caused by dampness.Bag inside should put desiccant (moistureproof agent) lest be affected with damp, but avoid mothballs or other have flavour thing put together.
4, some fashion handbags sold will be equipped with dust bags, when the bag is covered in the outside protection.Bags must be placed at intervals to prevent mutual dyeing and friction.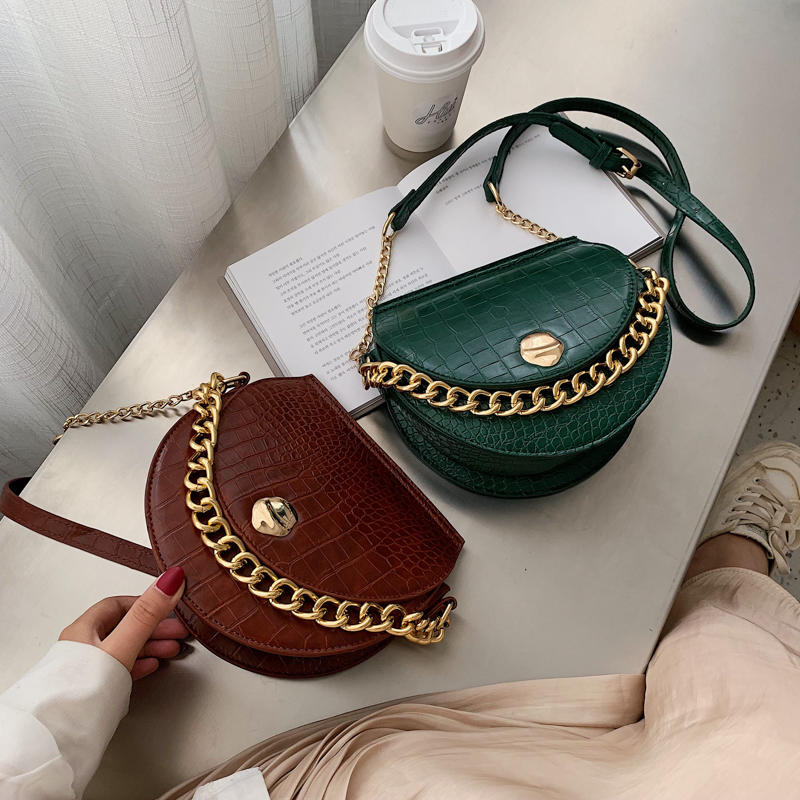 5, there is dirt attached, gently wipe with an eraser, the final colorless leather paste carefully coated.
6. When the bag of white leather is slightly yellow, you can dip a little neutral detergent into the toothbrush and wipe the whole pu bag. At this time, the sewing part can be removed with the old toothbrush.
7. Storage is not burial. Please take it out regularly to let the bags breathe (once a season is recommended).
8, Avoid exposure, fire roasting, washing, sharp objects and contact with chemical solvents.
9, Handbags without any waterproof treatment procedures, wet the handbag, please use a soft cloth to dry, to prevent the presence of stains or watermarks to wrinkle the surface. If you use it on rainy days, you should pay special attention.
10. It is not advisable to use shoe polish casually.
11, Sanding skin should avoid wet water, should be cleaned with raw rubber and special supplies cleaning, should not use shoe polish.
12. Care should be taken to protect all metal fittings. Oxidation can occur in humid and salty environments. Preserving the leather bag
13, Leather bags and shoes, is another type of active substance, use the same leather shoulder bag every day, it is easy to cause elastic fatigue of the cortex, so like shoes, several interactive use; if the bag is not wet carefully You can use a dry towel to dry the water first, and then stuff some newspapers, magazines and the like in the shade, do not expose it directly under the sun, which will make your beloved bag fade and deform.