How many times have you chosen wholesale fashion handbags that was simply not right for your figure? When it comes to choosing the perfect sized tote, the amount of stuff you plan on schlepping around is not the only criterion to take into account.
Most tote bags are roomy and are closed by zippers or ties. Tote bags come in all different shapes and sizes and you can get them in any color you can think of.
A frequently asked question of how you choose the perfect tote bag that would suit your frame and pocket is yet to be answered.
A tote bag can also be seen as a spacious handbag. Even though tote bags used to be a casual accessory that women went shopping with, they have turned into a multi-purpose fashion bag that has proven to be great for work and everyday use.
Tote bags are also great for touring. There are now many different tote bags from which people can choose, such as heavy-duty canvas tote bags, as well as summer beach bags, and mini tote bags.
Our online store guarantees that you will find a tote bag matching your unique style. angedanlia.com also has a variety of luxury tote bags and even large tote bags if you are looking to carry a big cargo.
Buying a bag mainly depends on one's lifestyle, style, and needs. When choosing a canvas tote bag, the buyer should consider a number of factors, including body frame, body type, necessities, and personal fashion sense. This way the shopper gets a tote bag that fits her individuality to a tee.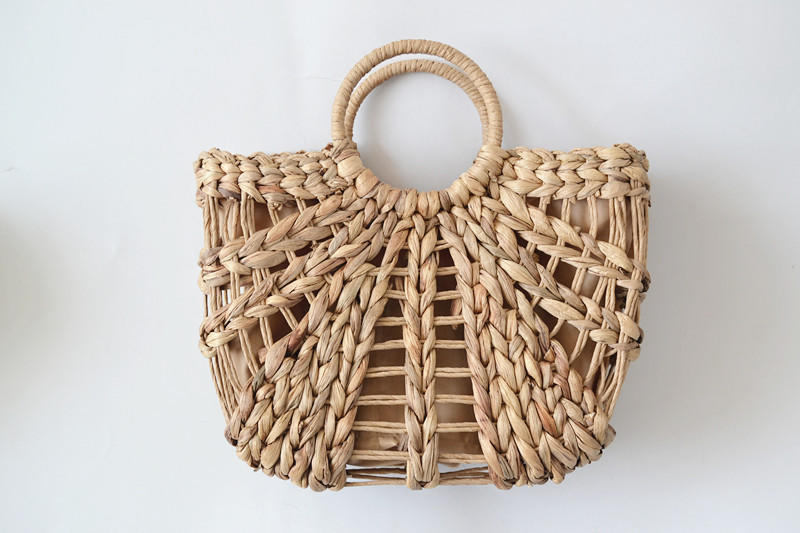 How Many Tote Bag Sizes Are There?
As a rule of thumb there are three types of tote bags when considering size: small, medium, and large. There are also variations, like the oversized totes. How big each of these totes is largely depends on the manufacturer's standards.
At Yaoda Leather, the standard size, or medium size, is 15"W x 15"H or 15"W x 16"H. Other manufacturers might consider other sizes as their standard one, like 20"W x 22". There's no rule set in stone.
How to Pick the Perfect Sized Tote?
When choosing a tote, you need to consider not only the looks and material but also the size of the bag. A tote that is too small may not fit all the stuff you want. Plus, if you're tall and thin, a small carrier does not compliment your frame.
If the tote is too big, you might end up with more stuff in your bag than you need, while needlessly putting a strain on your back and shoulders. A petite woman with an oversized tote will look even more petite, sometimes hilariously so.
But the perfect sized tote will enable you to pack as much as you need while looking great on your frame. So, what you should be taking into account when looking for the right sized tote? There are at least for things to consider:
Body frame
Needs
Personal style
Finding the Right Tote Based on Your Body Frame
Your body frame size is a ratio between your wrist circumference and height. You can use a tape measure to measure your wrist circumference. You could be also measuring your wrist circumference with your thumb and index finger (but this one is a less accurate method).
Just wrap your fingers around your wrist. If the two fingers barely touch, you're medium framed. If they overlap, you're small boned. If they cannot touch you have a large frame.
What is the link between frame size and picking the perfectly sized tote? The right tote can compliment your frame, while the wrong one can put an emphasis on your liabilities while adding years to your appearance.
As a rule of thumb, if you're small boned stick to small totes or slim vertical ones. If you are medium sized stick to medium sized bags, and if you have a large frame go for large or oversized totes.
Plus, you can always sport an oversized tote to look smaller or a small tote if you want to seem taller. How does that work? It is called the Ebbinghaus illusion, an optical illusion that tricks our brains into perceiving the sizes of various objects wrongly depending on the surroundings of said objects.