Straw bags are produced in countries as diverse as China, India, the Philippines, Vietnam and Ecuador. They are made from materials including raffia (a palm tree native to tropical Africa), jute, water hyacinth and wheat straw.
Obviously, for spring,staw basket bag trend is literally blooming, and we are happier than ever before. Since basket bags are so popular, the options are literally countless, and there's a straw bag for any fashion taste and style, from rounded to the tote to the classic oversized design.
If you're looking to buy straw circle straw bags wholesale, you've come to the right place. Here at Yaoda Leather Co.,Ltd, we have a wide selection of wholesale circle bags. We have some the hottest styles along with timeless classics. Let's take a look at some of our favorite wholesale straw circle bags.
Wholesale Straw Circle Bags and Beach Bags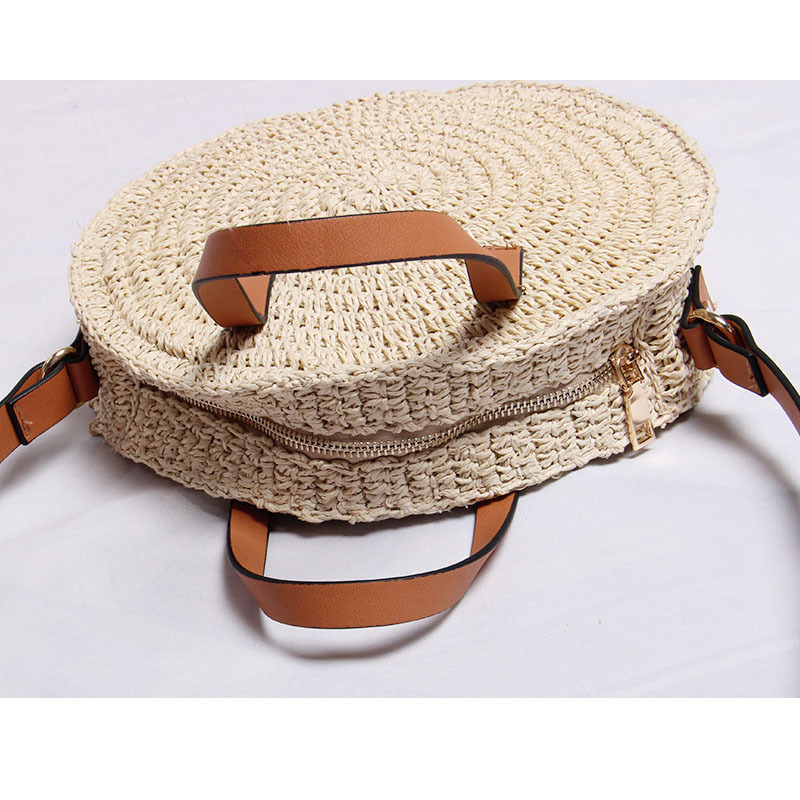 One of our best selling bags for the summer is this hot new circle-shaped straw bag that can be carried as a handbag or worn as a crossbody purse. It's handmade from twisted paper straw, has a top zipper closure and inner pockets. It's entirely fabric lined. It's the perfect size for casual day use or can be used as a beach bag.
Next up we have this circle-shaped shoulder bag which is handmade from natural cornhusk straw. It makes for a great beach bag since it's larger in size than the previous bag. It has an open top and is unlined; easy to grab your beach essentials!
This child's flat round purse made of crocheted paper straw and embellished with wood beads. If you're buying children's accessories then buying wholesale round bags for the entire family is a must! Girls of all ages want to have a trendy straw round bag this summer.
Clean a straw bag with simple soap and cold water.
Dip a white cotton rag or soft old T-shirt into the suds. Wring the water out of your cleaning rag until it's just damp to the touch. If the rag is super wet, your straw purse will soak up the excess water and create a permanent stain.
If you're looking for some wholesale straw circle handbags or wanna know more knowledge about ladies handbags then check out the fabulous selection on our wholesale handbags website, Yaoda Leather Co.,Ltd.Stay stylish this summer with your straw round handbag!