With spring and summer coming up, it's the best time to stock up on straw beach bags wholesale. Here at Yaoda, we have tons of great styles at amazing prices. We have many wholesale straw tote bags that are perfect for an overnight trip or day at the beach. So let's show you some straw beach handbags and straw tote bags for Summer 2020!
Straw Beach Handbags Wholesale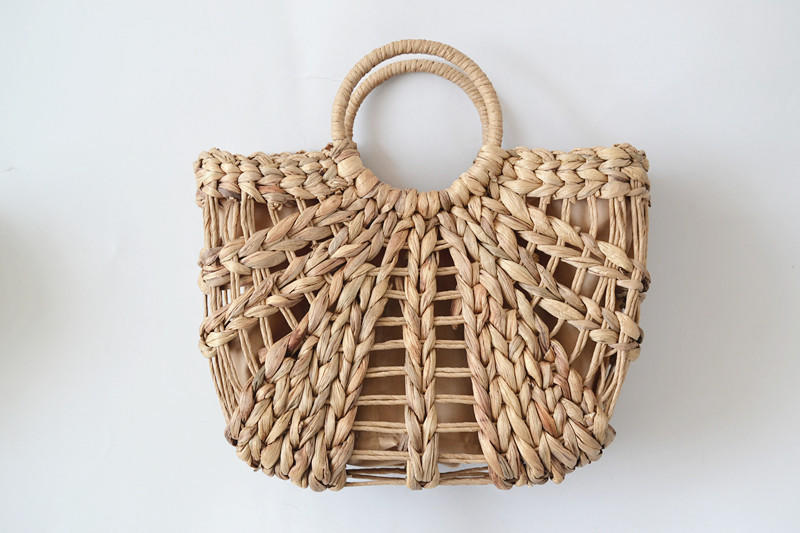 The first bag that tops our list is this straw beach tote bag embroidered on one side. If you want wholesale straw beach bags then this fabric lined bags with inner pocket and top zipper closure should be on your list.
But if you're looking for something a bit more colorful then this rainbow straw bag might just be for you. These straw bags wholesale are composed of twisted, brightly colored toyo straw.
multi color woven wholesale straw beach bags
And if you need straw tote bags wholesale with a graphic design then this straw beach tote with pineapple graphic print and colorful yarn tassels should be on your order. It has high quality faux leather handles and magnetic button closure.
print tassels wholesale straw tote bags
Another great style of wholesale straw handbags is this Toyo straw beach bag with colorful flip-flops design. It has a matching lining with inner pocket.
Last on this wholesale straw purses list is this beach basket bag with 2-tone pom poms and handles. It's made of 100% seagrass and has an open top and no lining.
straw beach bags wholesale straw bag
Are you a retail buyer looking for straw beach bags wholesale? Then check out our fashion accessories website, Yaoda!
All items are in stock and ship to you! If you have any questions about any of our fashion accessories feel free to contact us through the contact page on our website.
Keep cool this summer with trendy start tote!