1.People's Height
Over 170cm? If the answer is no, please give up the oversized bag.Which is really ostentatious, It's common to see a short little girl carrying a very large bag, but her whole visual sense is usually overwhelmed by the pressure of the big bag.
2.Color
Whole is same as color department the collocation with distinct depth of administrative levels however, can build easy and elegant modelling; Fashion handbag and wearing color is a strong contrast, such as black dress with red bag and shoes, is a bright personality collocation; Handbag also can be any kind of color that chooses in the design of broken flower skirt or printing jacket, integral feeling is lively do not break elegant style however.
3.Manners
The handbag should be linked in the arm, the elbow naturally lean against the waist line at 90 degrees; When using a small leather shoulder bag, you can use the armpit to secure the handbag slightly to avoid the bag body swinging back and forth. The bag handbag that does not have a belt is embraced by one hand before the bosom, or the length that follows an arm holds naturally at the position that is close to ham, sisters avoid by all means does not have a belt handbag to clip in armpit!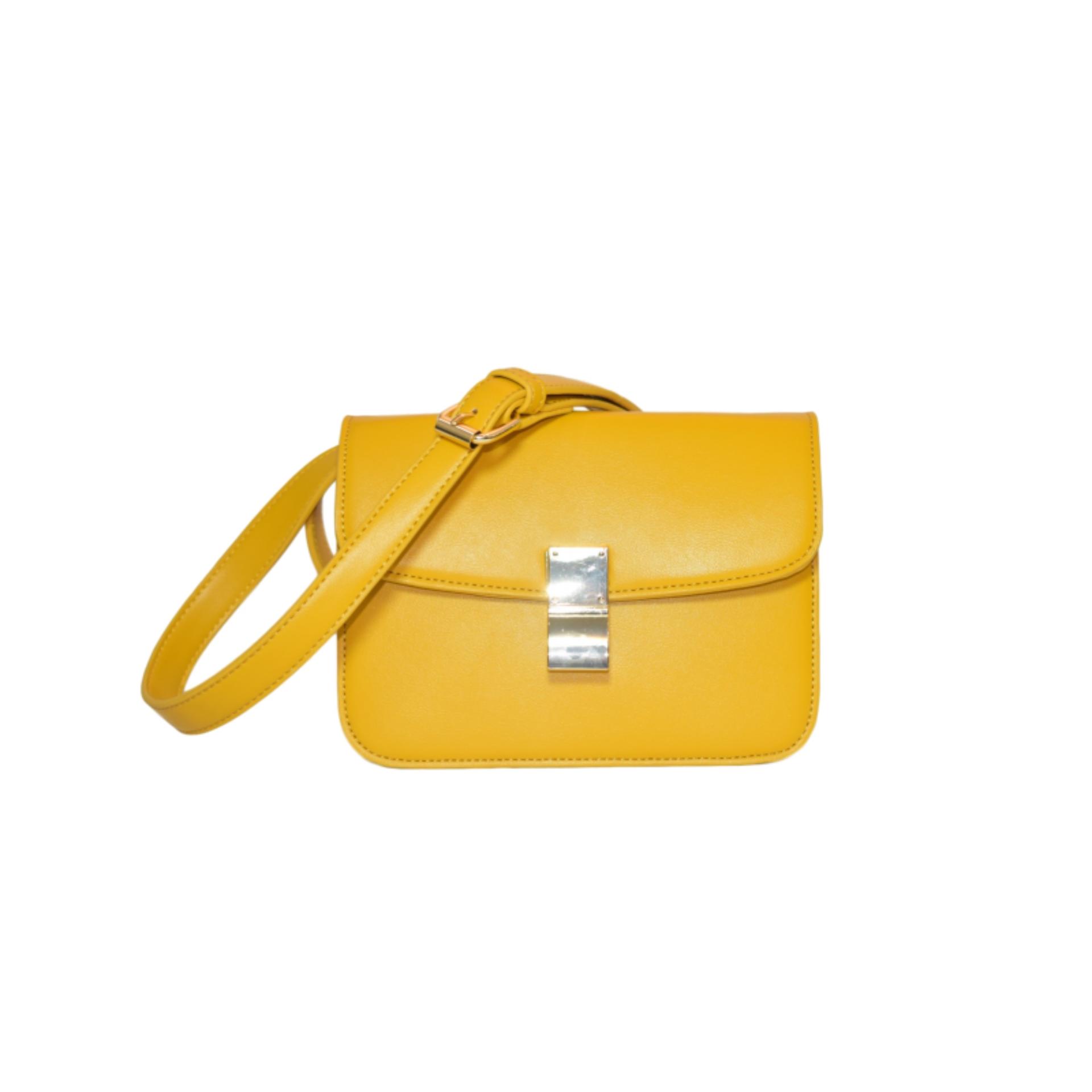 4.Ladies handbag color scheme
Same color department: bag and dress show same color department deep shallow collocation way, can build a very elegant feeling, for example: dark brown suit camel bag.
Contrasting colors: bags and clothes can also be strongly contrasting colors, which will be a very eye-catching way to match. For example: black suit red belt red bag black high heels.
Accessorize color: namely neutral color dress goes up with accessorize color bag, such collocation can make you very outstanding, for example: camel dress sky-blue bag camel high-heeled shoes.
Print color: the bag can be a color in the print of clothes, such as: olive green, beige, coffee printed dress, coffee bag, coffee heels.
Women's handbags and clothing
Black bag: noble, elegant, sexy;
Clothing color: white, gray, rice, blue
White bag: clear, peaceful, pure;
Clothing color: can match with all colors
Beige/coffee/khaki bag: mature, sophisticated and serene;
Clothing color: black, white, gray, blue
Gray bag: mature neutral color;
Clothing color: can be matched with any color
Blue bag: mysterious, quiet, refreshing and rational;
Clothing color: white and black
Red bag: passionate, romantic, sexy;
Clothing color: black, white, yellow, blue, green
Green bag: cool, vitality;
Clothing color: black, white, dark light green, yellow
Pink bag: unique female color;
Clothing color: white, black, light pink
Purple bag: noble and elegant;
Clothing color: light purple, black, white, yellow, gray
Orange bag: passion, vitality;
Clothing color: light orange yellow, white, black, green, blue
5.Matching taboo of women's handbags:
Age: young female suitable choice shallow, the bright color attune; Older women prefer darker tones. Of course, design respect also is very important, basically reflect the requirement on age paragraph.
Occupation: OL can choose a few more concise design; And the friend that often goes out, can choose a few more recreational bag. For those who need to see customers frequently or bring some information with them, they can choose practical bags.
Season: summer should give priority to with light color or light pure color. Winter should choose slightly brunet color. Spring and autumn 2 seasons, basically with tonal and downy give priority to, the choice face of bag is wider, need to notice the collocation between and dress.
Character: The people of disposition tradition carries the bag of pure color of a few contracted vogue kind, show oneself implicative with connotation; Fashion people can choice color is bright-coloured, paragraph compares the type of tide forefront.
Occasions: such as the interview should bring leather slightly hard, not colorful bags. If you want to go out, carry a more casual canvas shoulder bags; When on business trip, choose different bags and clothes according to different customers.
1. The article not need should take out in time, is better to take less, with the shoulder does not feel the pressure is appropriate. For those who like to hang trinkets on their bags, suggest hanging some light plush toys.
2. Backpacks are the best choice. The backpacks can open the chest to the maximum extent and protect the spine.(suggestion: adjust the length of the shoulder strap, not too long, so that the whole backpack and the back, the bottom of the waist, have a belt to adjust the length of good buckle, this can transfer more than 60% of the weight to the waist and crotch, will be much easier.If the bag is large and the contents are heavy, bend down and fasten the straps on your back.
3. Some bags have thin straps and hard texture, especially single-shoulder bags, which can easily cause the injury of the trapezius muscle of the shoulder.Look for loose, soft straps that minimize pressure on the shoulders.