Whatever the occasion, leather gifts for women are always a solid choice. I mean, what is it about leather? The scent, the texture, the inherent luxury… Whatever her style, leather transcends and complements them all. Use this list of our favorite leather gifts for women as your fail-proof shopping guide.
LEATHER TOTE BAGS
Ah, the leather tote bag. Women's leather totes are in high demand this year, and they're not going away anytime soon. With a vastly roomy interior, this sort of gorgeous carry-all will be her go-to bag for the store, the office, the library—even the gym. Find one with a bit of structure on the bottom and a few interior pockets for organization, and she'll carry it everywhere she goes.
LEATHER WALLETS
Every woman needs a well-designed wallet that she loves to carry. One to consider is a traditional women's leather wallet. About the size of a checkbook, this style and size wallet is just right for organizing cards and cash in a slim, low-profile design.
Another option is a leather wristlet wallet. Designed with a zippered closure and wrist strap for ease of carrying, a wristlet wallet is stylish, secure, and versatile.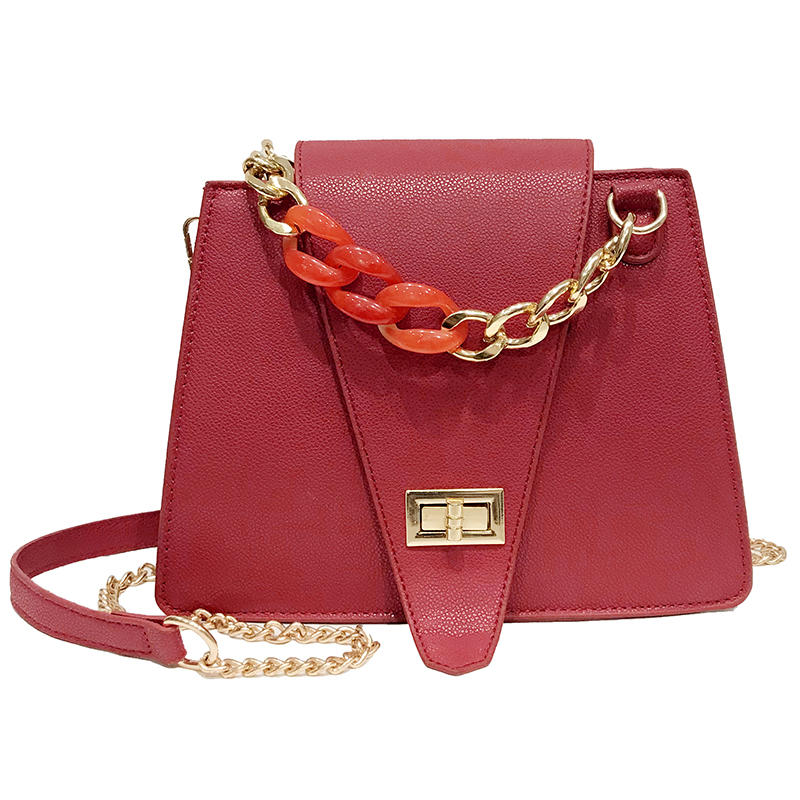 LEATHER PURSES
A high-quality leather purse is something nearly every woman wants. The most practical accessory a woman can carry, purses make fantastic leather gifts for women. We have two favorite options this year.
First, consider a leather bucket bag. Bucket bags are extremely fashionable while remaining ultra-practical. The round, flat bottom keeps the purse standing upright when it's set down. Add to that a roomy interior, drawstring top closure, and adjustable shoulder strap, and you've got yourself a winner.
Another versatile option is the leather foldover clutch with strap. This type of purse can be carried crossbody or over the shoulder as a regular purse, or the strap can be removed and it can be carried under the arm as a clutch. Essentially two purses in one, this makes a stylish, ready-for-anything option.
Guangzhou Yaoda Co.,Ltd was found in 2010, we are one of China's largest high-tech Leather Bag Manufacturers engaged in the production, research,development and marking of high class women boho bag,Ethnic style bag and handbag.
We provide OEM service and deal with our own brand Angedanlia, are widely recognized and trust by users and can meet continuously changing and social needs.
1.Profesional work team-over 10 years old manufacturing experience.
A.Know how research & developing teams.
B.Skilled & professional workers.
C.Worldwide brands service experience.
2.Up to date designs-5 cooperation designers from spain,ITALY & USA
A.Unique self designs & vairous styles
involved,professional in bohemian style.
B.10000+ trendency items avaliable.
C.New project public daily.
3.Superior sevices-support for branding innovation.
A.Hardware designs,material developing,products photographing,website building,logistic supervision and so on.
B.Thoroughly follow up clients feedback during case operation & after sales.
4.Competive pricing down to $1.99/unit
A.Flexible pricing for ODM(original design manufacturer)/ODE(original equipment manufacturer)service.
B.Strict costing control for customized products(E.G.markting accession,festival promotion,tw shows,company rewards.)
5.Precise quality control-QC reports available
A.Corresponding standard testing for client instruction
B.Severe inspection for raw material/hardware & semi finished products,100% inspection for per unit mass product.
6.Powerful production capacity-1000000 pieces ye.