occasion
1.Wholesale lady's daily tote bag: choose the handbag of relatively large SIZE as far as possible.A word of warning to all of you: don't go to shopping clutching your handbag.
2. Formal handbags: for cocktail parties and balls, remember to pair your evening wear with your handbag.You'd be wise to choose a wholesale fashion handbags of good workmanship and quality, made of satin, velvet, patent leather, beaded cloth, etc.If want to do more long-term investment, can choose black or a few metallic color series.
3, informal occasions handbag: if you are a club and PUB regular, choose a cheap handbag is more practical, at least you don't have to worry about if you lose too much loss.Rule of thumb: it should go with at least three items of clothing.A special, eye-catching bag can brighten your whole body.
height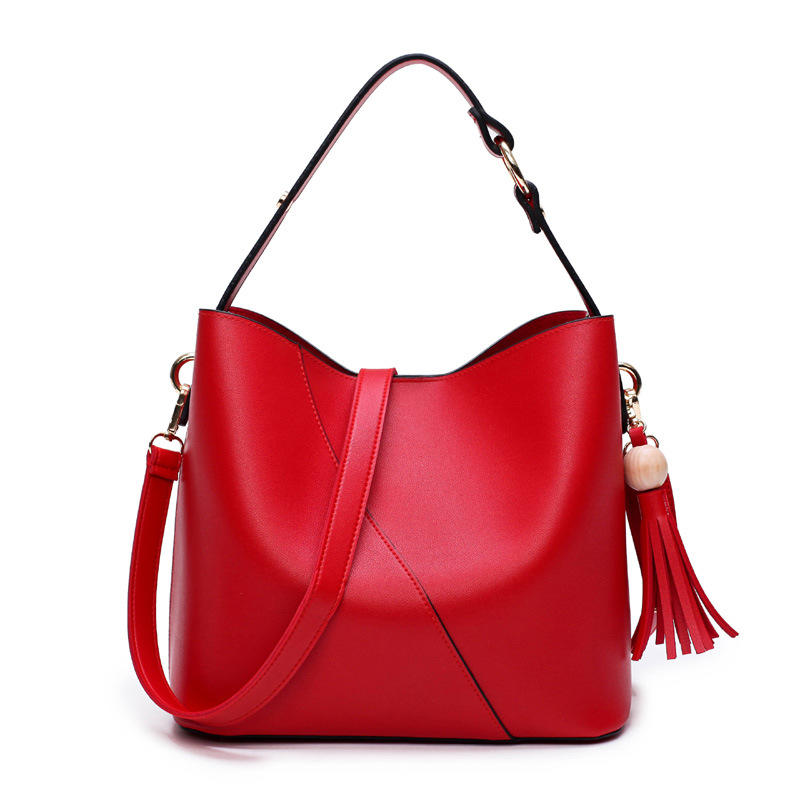 1. If the height is more than 165cm, try to choose fashion pu leather handbags of about 60cm in length that can be vertically packed into a magazine size;
If you are under 158cm tall, choose a handbag about 50cm long that can fit horizontally into a magazine size to elongate your figure.
figure
1. Tall and thin: you can choose any fashion bag.However, larger handbags and shoulder bags are best for you.But if you really like a small handbag, just make sure it fits perfectly on your shoulder.
Petite and plump: petite bags should suit you best, as too large bags may make you look even smaller.
Plump women: it's best to choose a bag with curves, because this bag can emphasize your curves.Don't make it too long, just above the waist.Avoid small bags, which can make you look larger, and recommend mid-sized, stylish women's bags.
color
The matching of lady's handbag and dress
Black bag: elegant, elegant, sexy;Color: white, gray, rice, blue
White bag: clear, peaceful, pure;Color: matches all colors
Beige/coffee/khaki bag: mature, sophisticated, quiet;Color: black, white, gray, blue
Grey bag: mature neutral color;Color: match with any color
Blue bag: mysterious, quiet, refreshing, rational;Dress colors: white and black
Red bag: warm, romantic and sexy;Color: black, white, yellow, blue, green
Green bag: cool, vitality;Color: black, white, dark green, yellow
Pink bag: unique female color;Color: white, black, dark pink
Purple bag: noble and elegant;Color: dark purple, black, white, yellow, gray
Orange bag: passion and vitality;Color: dark orange yellow, white, black, green, blue