At first, from the aspect of fabric, the canvas handbags are mainly made of canvas, corduroy, woolen velvet and other fabrics. In winter, some artificial wool will be used with canvas of good quality. Corduroy fabric has uniform texture and exquisite touch, but it is not very smooth.
In the second place, from ingredients, compared with the pu leather handbag, the cloth shape is not strong, easy to deformation, so the production sheet, general pressure on the fabric will be a layer of non-woven fabric to form solid package, heavy non-woven fabric prices higher and higher, it is better to be fixed and package form, so in general, metal ingredients, under the condition of same weight heavy cloth is better.
Third, from the lining, pure cotton, silk cotton lining and chemical fiber lining, more solid, not easy to wire drawing, we may often encounter this situation: the appearance of the bag is not bad, the lining first broken, so when buying fashion handbags, lining is very important.Some of the brand bags are expected to have the brand LOGO, of course, the price will increase accordingly.
Guangzhou City Yaoda Leather Co.,Ltd is a professional pu leather handbags manufacturers to research & develop,design and produce personalized and unique bags and handbags since 2006.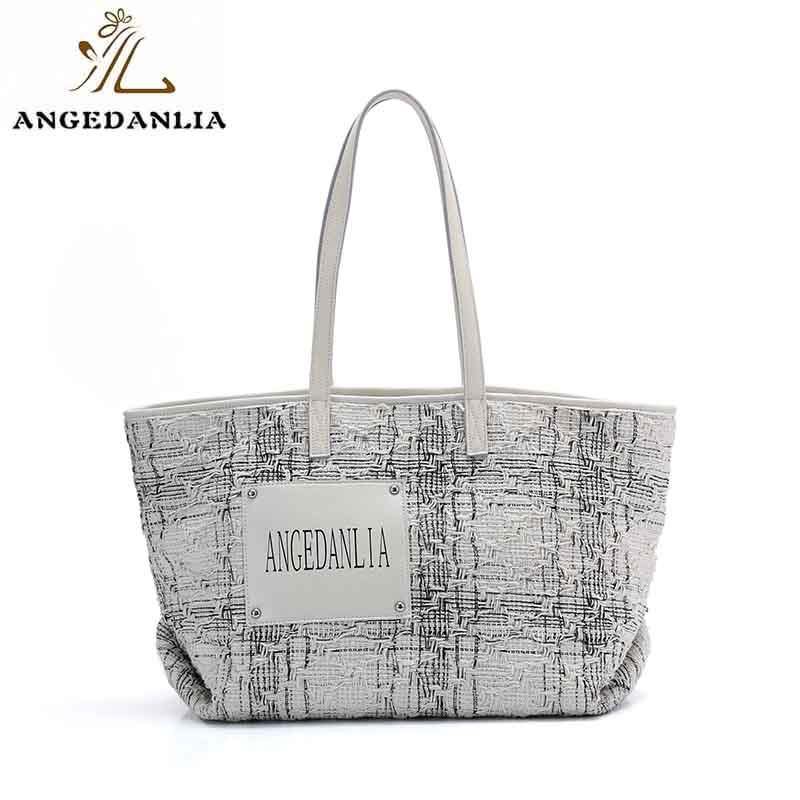 Our factory's design,cut,produce, and quality control, all aspects show our exquisite craftsmanship and strict control of quality.
What is more,we also registered own brand "ANGEDANLIA",and our brand of "ANGEDANLIA" is well known in some countries and regions. We committed to becoming the leading brand in the personalized and unique bag industry,
We strive to strive for excellence, do everything seriously, products include: ladies bags&handbag, shoulder bags,travelling bags,tote handbag and so on. The materials of these bags and handbags includes:PU,PVC,canvas,fur,velvet,real leather and other different materials, different textures, different designs of nearly a thousand samples, the style of the products is also varied. Can also be based on customer requirements OEM, do special design, add LOGO on products .
The 4th,from the hardware ingredients, that is, zippers, rings, hooks, etc., the best I have seen is probably copper, of course, the weight is also very heavy.