In general,the description of the fabric on the backpack specification is not very detailed, but it is CORDURA or HD. What it says is just a textile method. If more detailed description should be material + fiber + textile method. For example: N. 1000D CORDURA, that is to say 1000D nylon (PA) CORDURA material.
A lot of people think that the "D" in the "Material" is the density, or the weight. When you come to a clean wallet, you need to select a cleaning brush or a clean cotton cloth according to the material of the wallet. This is also to ensure that the wallet will not be damaged by the wrong cleaning method. This is wrong. D is an acronym for denier. Denier is a measure of fiber. The calculation method is: 1 gram weight per 9,000 meters long is called Denier. So the smaller the number in front of D, the finer the line and the lower the density. For example 210D material, the texture is particularly thin, generally used as a bag inside or compartment. The grain lines of 900D or 1000D are thick, and the lines are also thick and very wear-resistant. Generally, they are used as a package bottom.
First, materials, raw materials for fabrics commonly used on fashion bags, are Nylon and Poly. Occasionally, two types of materials are used together. Nylon is nylon (PA), Poly is polyethylene, both of which are extracted from petroleum. Nylon is a bit better than Poly, and of course it is more expensive. From the fabric, Nylon feels softer.
Here's a brief introduction to some fabrics that often appear in backpacks: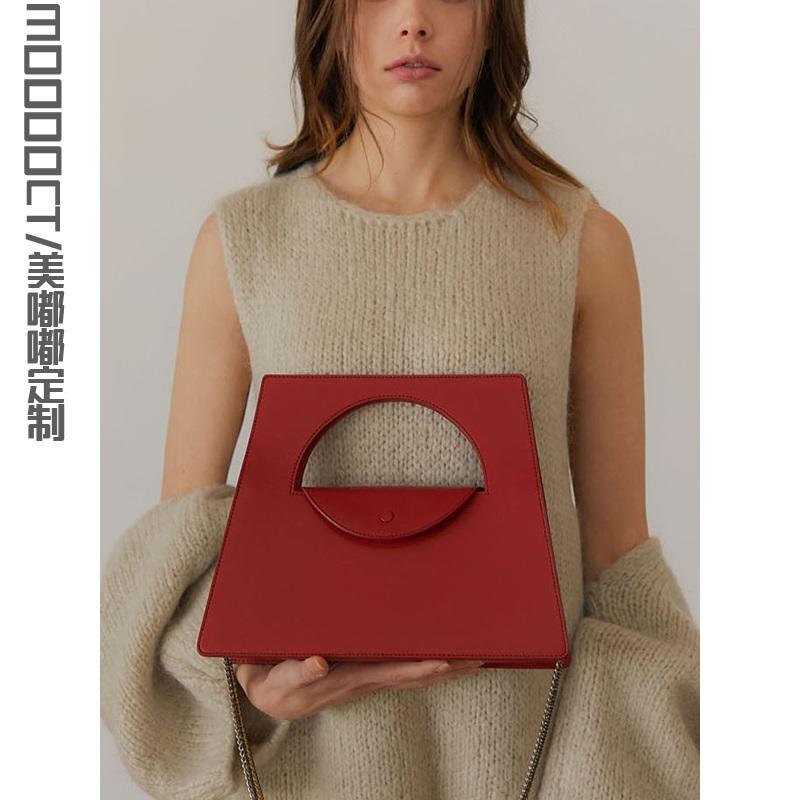 1. OXFORD
Oxford's warp threads are woven from two strands of thread, and the weft threads are also relatively thick. Its textile method is one up and down, it is a very general textile method. Generally 210D, 420D material. The reverse side is coated. Used as a trendy bag inside or compartment.
2.HD
HD is an abbreviation for High Density, meaning high density (unit: g/cm3 or kg/m3). Look at fabrics and OXFORD almost. Usually 210D, 420D, usually used as a bag inside or compartment. When cleaning your wallet, you need to select a cleaning brush or a clean cotton cloth according to the material of the wallet. This is also to ensure that the wallet will not be damaged by the wrong cleaning method. The reverse side is coated.
3. CORDURA
It is a kind of fabric invented by DuPont Company. It has the functions of light weight, quick-drying, softness, and strong durability, and it is not easy to change color when used for a long time. It is said that this kind of fabric will appear in two colors at different angles, except that other people at DuPont do not know how to produce the material. Generally made of Nylon weaving, with Denier as the strength standard, there are 160D, 210D, 330D, 420D, 600D, 900D, 1000D, etc. The higher the number, the stronger and the thicker the lines. Generally 160D to 210D is used on clothes or as a general outdoor ladies shoulder bags. The reverse side of this material is coated, and moderate rain does not wet the material.
4. KODRA
KODRA is a fabric produced in Korea. To some extent it can replace CORDURA. It is said that the inventor of this fabric originally wanted to research how the CORDURA was spun. At the end, no research was done but a new fabric was invented. This is KODRA. This fabric is generally woven with Nylon, and is also based on the strength of the fiber, such as 600D, 1000D. The reverse side is coated, which is similar to CORDURA.
5.R/S
R/S is short for Rip stop. PU Leather bags The animals that make leather bags can include: cattle, sheep, horses, crocodiles, snakes, and even fish. These can be used to make a variety of beautiful bags, so that people enjoy a better life! This fabric is a small square of nylon (PA). Its toughness is stronger than that of normal nylon. The outside of the square on the fabric is a thicker line. The middle of the square is woven with very thin threads. Generally 300D, 330D, 450D, etc., can be used as the main material of the backpack, such as the big side, outside the pocket and other parts. The reverse side is coated.
6.Dobby
Dobby's fabric seems to have a very large number of very small grids, but if you look closely, it will be found that it is woven from a thick and a thin two lines, the front and back lines are not the same. After the wavy skirt with the belt was replaced with the sculpted clothing, the ladies went to find bags that could carry personal items. Based on different trend cultures, different times, and different occasions, womens hand bags decorations have evolved into ever-changing forms. Generally little coating. The strength is much worse than Cordura and is generally only used on leisure bags or short trips. Do not use on mountaineering bags.
7.Poly PU
It is generally replaced with Poly. Poly density is generally 64t (low), 74t (medium), and 82t. The strength of the fabric increases from 150D to 1800D. The general high intensity of 600D can be used as the bottom of the bag, but its textile method is not as strong as CORDURA.
8. TAFFETA
TAFFETA is a very thin coated fabric, some coatings more than once, so the waterproof performance is better. The main fabric, which is not a backpack, is usually a raincoat or a rain cover for a backpack.
9. AIR MESH
General Chinese is called it Space Network, it is different from the general network. Its mesh has a gap with the material below, typically 3mm or more. It is this kind of gap that gives it good ventilation properties, so it is generally used as a strap or back or other place close to the body.
10.Mesh
The general network has a lot of specifications, not one by one. Nylon (PA) nets are generally used on bags as both side pockets or water pockets on either side of the bag.
11.VELOCITY
VELOCITY is also a nylon (PA) cloth. High strength. It is also commonly used on mountaineering bags. The reverse side is coated. There are particularly high 420D or more. The front of the fabric looks like Dobby.
Leather material, the most widely used leather product, is of course cowhide. Cowhide is the most durable, and cattle hide from two to three years old is the best. Other skin, such as pig skin, goat skin, snake skin and crocodile skin, are also very durable. Of course, the real crocodile skin is very expensive. A really pure cowhide bag, with the skin of the head on the top. The price of this bag can be imagined. After dozens of processes, the quality is very good, not only durable, but also good handle. In fact, the processed pure cowhide is also natural leather, because after processing, there is also artificial addition, often people are not interested in leather, think leather does not contain skin components, completely artificial. This is a misunderstanding of the Chinese people themselves. In addition, the imported PU skin is also very high-grade as a pu leather tote. Not only the quality is guaranteed, but also the color is richer and the feel is also very good. There are also bags that can be made with rough linen. Because of its good packaging, it is very popular and very durable. Everyone calls him fashion canvas bag, which is widely used for leisure. Very popular as a canvas Republic and drift wood cloth is canvas bags leisure bags in behalf of the brand.