Collocation of women's bag
Slant satchel collocation
The fashionable cross - span leisure bag is the favorite and most common of the girls, and it is also the most common one. Because of this, it is more important to choose the suitable bag for their own. The type can match the formal dress more suitable for the white-collar family, fashion is more suitable for the trend family. The fashion canvas bag has always been famous for its joker. A fashionable casual bag can be carried back to work or shopping. It can match almost any dress. The most classic match is cowboy style. The combination of leisure bag and cowboy style is the best, casual and fashionable.
Double shoulder bag collocation
In general, the backpack is mainly including cloth, pu shoulder bag,canvas bag. There are traveling shoulder bags, student shoulder bags and fashionable shoulder bags. The shoulder bag is a kind of bag for leisure sports. Attention should be paid to reducing the use of high-heeled shoes, professional wear and formal clothing. A good double shoulder bag is actually very good. It can be matched with the sportswear. The fashionable double shoulder package is a great passion for the current trend group. The super capacity is very practical, and the fashion is also fashionable.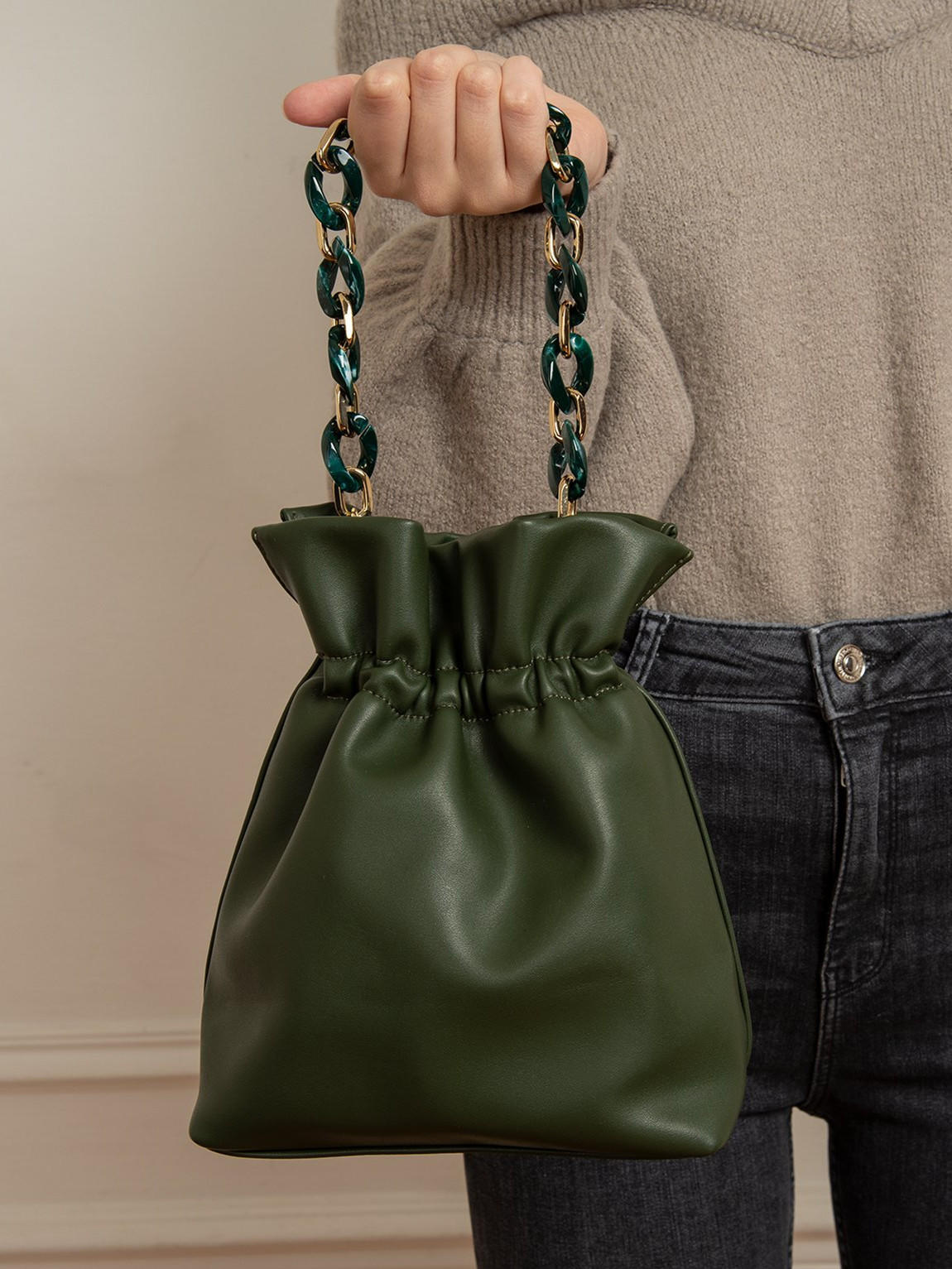 Shopping guide of handbags
If there is no handbag for our daily needs, most of us will not be able to survive. But if only because the handbag has such a function and ignore its appearance is too dull, especially today's popular standard, so it is suggested that you should never take the handbag with basic functions as a matter of course. Here are ten fashion proposals for handbags by the pu shoulder bag manufacturers.
1. the most practical back dual-purpose bag
Handbags and leather shoulder bags can be changed at any time according to your needs or clothing. The most suitable for young girls to go shopping.
The 2. chain handbag is the most elegant and delicate
The metal chain as a bag can increase the sense of fashion and fashion, and help the clothing to improve the overall sculpt.
3. riveting handbags most rock
A heavy metal handbag makes you look cool. Many individual youths compare the type of loyalty.
4. cylinder type Tote most temperamental
The barrel retro handbag gives the elegant feeling of a lady, and is very suitable for working and formal occasions.
5. extravagant handbags are most worth investing
Ostrich, crocodile, Python and other leather, these extravagant works is no doubt a waste, but as a portable investment is good.
Buying skills of backpack
1.Folds according to the number of people
When traveling alone, you can choose 25~35 backpacks. Holidays with family and children, from the perspective of family care, the need to choose 40 liters or so backpack, the external system is more, to help the family to carry umbrellas, cameras, food and other items.
2.Folds according to sex
Because men and women are different in shape and gravity, the choice of outdoor backpacks is not the same. Generally one or two days of short distance outing, men and women general about 30 liters of backpack can be. For more than 2 to 3 days of long distance travel or camping, to choose 45 to 70 liters or even larger knapsack, the male chooses about 55 liters of backpack, and women choose 45 liters of backpack.
3.Folds according to the stroke
Pick up 30 liters of backpacks on a daily trip, outing, riding and mountaineering. Two to three day camping can choose a 30-40 liter multifunctional pack, more than four days of hiking, to place outdoor equipment such as tents, sleeping bags, moistureproof mats, and more than 45 liters of backpacks. In addition, the general field activities and climbing backpacks are different. There are not many parts for mountaineering backpacks. Friends who like mountaineering should pay attention to them.
4.Folds according to the length of the body
Before choosing a backpack, you need to measure your upper body length, that is, the distance from the cervical vertebra to the last lumbar vertebra. If the trunk length is less than 45 centimeters, you should buy a trumpet bag. If the trunk length is between 45-52 cm, a medium-sized bag should be selected. If your trunk is above 52 centimeters in length, you should pick a large bag.