Personalized Tote Bags Overview
When you see the term "personalized", what is the first thing that comes into your mind? The means that the item has been customized to meet your specific needs. In this context, the tote bag has been well-curated to ensure that it meets each and every specification that you want.
You can buy personalized tote bags to meet the needs of a specific person or a large group of people. Companies and organizations can also buy personalized totes for branding purposes. Such organizations usually consider buying personalized tote bags bulk.Are you planning to buy personalized tote bags in China?
What is a personalized Tote Bag?
A tote is simply a large bag suitable for carrying (or toting) lots of stuff. A bag with a large opening on the top.
A tote bag, in essence, is any bag of variable size that often lacks fasteners other than a pair of parallel handles on either side to hold the bag by.
The primary purpose of a tote bag is to serve as an effortless carryall, especially during those busy days spent shopping or running errands.
So, a personalized tote bag is simply a tote that has been customized to align with the needs of a particular user or group of users.
The tote bag can be customized to have a specific design, size, dimensions, and even the imprint. You can have a customized message printed on your tote bag.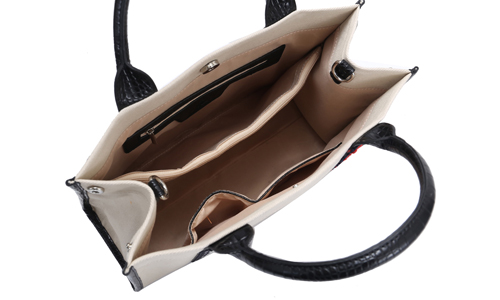 What Materials are Used for making Personalized Tote Bags
Canvas is the most popular material for personalized tote bags. However, cotton material is still being used for producing some of these custom tote bags.
When it involves the particular fabric materials, cotton springs from the cotton, another popular material is linen, which springs from the flax plant. Hemp, which isn't so common anymore, springs from the cannabis plant.
Canvas fabrics have historically been used for making tents and painting. With an easy waterproof coating treatment, this fabric becomes impermeable in rain or shine.
Canvas material is additionally perfect for custom tote bags thanks to its flexibility. The fabric is lightweight and holds the ink from prints well without bleeding or flaking of the design.
Canvas materials are sourced from the environment naturally, making these materials the right choice for those that are environmentally conscious.
The reusable nature of canvas tote bags further supports the ecosystem by reducing the assembly of wastes.
What is the difference between canvas tote vs. cotton Personalized tote bags?
As we have seen, cotton and canvas are the two main materials for making personalized tote bags.
What is the difference between them? And which o the two materials for personalized bags is the best?
Canvas is often made up of cotton through a special weaving process. Although canvas is often made up of other materials, including cotton, the build tends to be sturdier than a clear cotton bag.
The advantages of a clear cotton carryall include the positive environmental impact thanks to its reusability. They also tend to be cheaper but serve multiple purposes, from errands to shopping.
Another advantage of cotton material is that the indisputable fact that it retains heat transfer, iron ions, and screen-printing exceptionally well. Cotton itself can resist heat up to 350 degrees Fahrenheit. The fabric is additionally easily penetrable by a needle, serving as an adequate canvas for threadwork and embroidery.
Cotton bags also tend to be super light. Their average weights are between 4 oz and 6 oz. However, this also means cotton tote bags aren't as durable and will be handled with care.
Fashion canvas tote bags are heavier duty than cotton tote bags thanks to the intricate weaving process used during manufacturing. As a result, canvas tote bags can carry heavier items for long periods of your time without worry of the bag ripping or giving out during an errand or outing.
Even on canvas material, logos, screen printed designs, and warmth transfer applications work well with little effort. Thanks to their sturdy nature, canvas tote bags tend to be heavier, weighing between 8 oz and 24 oz. Hottest canvas weights are 10 oz and 12 oz.
Although both sorts of personalized tote bags have their advantages and drawbacks, the right kind of carryall for you depends on what you propose on using the carryall for.
Personalized cotton tote bags are best suited for temporary use. However, canvas tote bags are more durable and may withstand continuous wear and tear, accounting for why these bags tend to last longer.
From the above differences, you will easily end up with the best personalized tote bags based on the material of your choice.