Some people tend to mind the food they eat and shopping for any other eco-friendly product available in the market. However, very few people look at the things they use to carry those shopping home.
The need to have environmentally friendly tote bags necessitated the rise in eco shopping bags we see in the market today. But why are these bags gaining such fast recognitions? The answer lies in the benefits of eco-bags.
Not only are eco-bags the best options of carrying your groceries home, but they also come with some excellent features that give them the edge over plastic carrier bags.
For instance, custom eco tote bags are conveniently designed to offer a wide range of application, and they also meet the specific requirements of the customers (users).
Fashion canvas tote bags may come at an initial higher cost compared to plastic bags, but when we look at the long term convenience, they are far better and affordable since they can be reused for more extended periods.
What's more, there are so many other benefits of using eco-friendly tote bags.
1.Eco-friendly shopping bags are efficient.
Efficiency can be looked at in many ways.
One thing you should be sure about is that eco-friendly bags are made from different materials to meet the specific preferences of the users. Some materials like canvas and cotton are more durable than plastic or paper.
With heavy-duty eco-bags, you can carry heavy loads of shopping without worrying about the bag breaking.
Additionally, eco-bags with handles are more comfortable to carry along and offer a wide range of functionality. You can decide to hang them from your shoulders or across the body.
It all depends on the length of the handles. What is more, their handles do not stretch out or break due to pressure of the load you are carrying.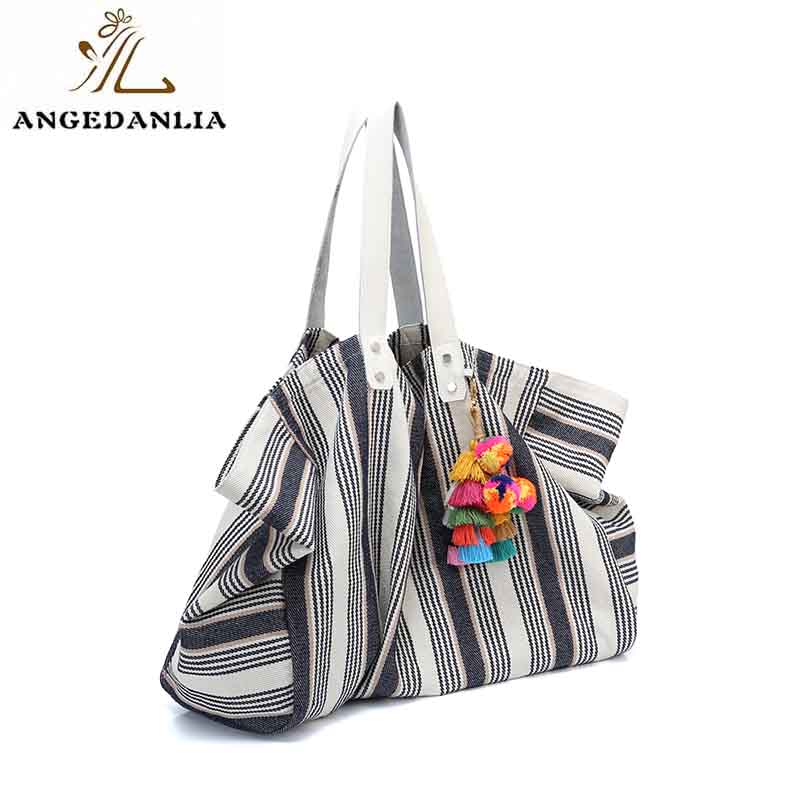 2.Eco-friendly bags are clean.
The fabric used to make eco-friendly bags is easy to clean by either wiping the surface of the tote bags or throwing them into the washing machine.
That means that every time you walk out to go shopping, you will be carrying a clean canvase shopping bag with you.
But that is not all; eco-friendly bags are also easy to store, especially the ones that are foldable.
This feature means that you do not have to worry about piling them over to form clatter in your house. You can fold them nicely and keep them in a cupboard waiting for your next shopping trip.
3.Eco-friendly bags are convenient.
Look at it in this perspective; you have a shopping bag that has different compartments that can keep all sorts of stuff you have.
Or maybe you should think of it in this manner; eco-friendly bags are made in various designs that can meet almost all your shopping bag needs. For instance, if you want a bag that is insulated or waterproof, you will have one in the name of the eco-friendly bag.
4.Eco-friendly bags are kinder to the environment.
Can you talk about the advantages of using eco shopping bags without mentioning the environmental aspect?
I guess not. These bags can be reused and are also degradable, which means they do not accumulate in the environment to cause pollution. All eco-friendly bags can be recycled to make other bags instead of dumping into the environment. That is cool, isn't it?
Eco-friendly bags are the best shopping carrier bags you can have in your home. These eco shopping tote bags can be used for almost every carrier task, which makes them one of the most convenient bags.
However, their appeal has led to the growth of many brands, and it can be challenging to pick the right Canvas Bags Manufacturers.
When it comes to buying the best eco-friendly bags for your shopping needs, the final decision rests with you. We hope you have gained some insight that will help you make that decision the best thing you ever do. Enjoy your shopping.